Automated Living brings you
Stepping into the age of technology sure does come with its perks. The once sci-fi possibility of controlling a house from your fingertips is quickly becoming a reality for the average household. We're here to show you how you can use technology to create a safer and more convenient home through automated security. No matter where you are, you will receive alerts and can check live feeds to ensure everything is still under control.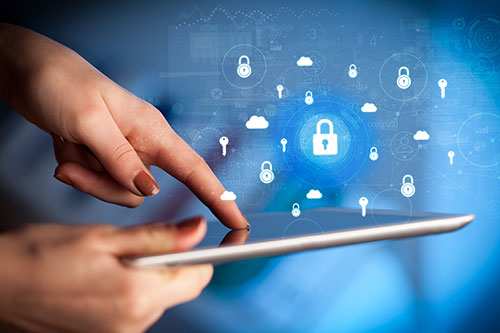 Smart cameras
It doesn't matter where you are, you can monitor and check out your house with ease. IP cameras allow you to monitor the feeds through your smartphones, tablets and even televisions, This means you can feel safe when you're at home and ensure everything is all good when you're on the fly.
Locks and alerts
Out and need to let your kids in? Getting annoyed at losing your spare key all the time? The Control4 app gives you control over who you let in and out of your house – all from the stroke of a fingertip. It also sends alerts if something out of the ordinary happens, such as a burst pipe, giving you plenty of warning and time to fix things before they get out of hand.
Mockupancy
If you're going away and are paranoid leaving the living room light on won't cut it, the Mockupancy app is perfect for you. The app alternates lights, shades and even televisions to simulate actual activity within the house while you're gone, and you don't even have to think about it. It's a small feature with a big effect, providing added security and peace of mind that no one is going to give your house a second look.
Video monitoring
Not only does the Control4 app allow you to monitor the security cameras from around the house, but it also allows you to interact with features nearby them. You can check to see who is knocking at the front door and then let them in, all without moving from the couch. The house is yours to control, and it's all in your pocket.
Arm and disarm
Locking up the house is made easy through the Control4 app. Arm and disarm your security system or get emergency assistance all with the push of a button. If you're running late and don't have time to lock everything, you can do it all from your car without any hassle – and it even engages all the cameras for you.
Looking to get this set up in your home today? Automated Living are here to guide you to your safest way of living. Make use of our free security audit today and you'll be one step closer to sleeping easier at night!

Consultation
Either choose from one of our Smart Home Packages or we can design a custom automation solution just for you.

Installation
Once your ideal solution has been determined we install and program your new home automation system. Our technicians will then show you how to use your new smart home.

Enjoy
Sit back, relax and enjoy the comfort of your new home with smart home technology.
If you need any assistance or support, we offer 7 days a week after sales support and guidance. We can also diagnose any faults remotely, if needed, making the handover as simple as possible.
We also provide training and guides on how to use the system, making sure you are 100% comfortable with everything before we leave. Any questions we are always just a phone call away.
Lifetime warranty on install
7 days a week after sales support
Training and guides on how to operate the system
Remote assistance availability