Automated Living brings you
Looking to build or currently building?
Customise your new home to be more comfortable, convenient and inviting with smart home technology. Have your home respond to your lifestyle while also maximising energy savings – automatically heat/cool your home, operate the entertainment systems, lock windows and doors, water the gardens, or adjust lighting and climate controls.
With a tap of a button or the sound of your voice control you can virtually control your entire home from a single location. What your smart home will look like and the tasks you want to automate will depend on your lifestyle, needs and budget.
If you can dream it we can achieve it! Curious about how we work with the building process of your new home? We simply come and install your central controlling system (The Hub) once your home is complete. We then use your existing wiring, light fittings, outlets, switches and audio-visual equipment to transform the functionality of your home all within one day.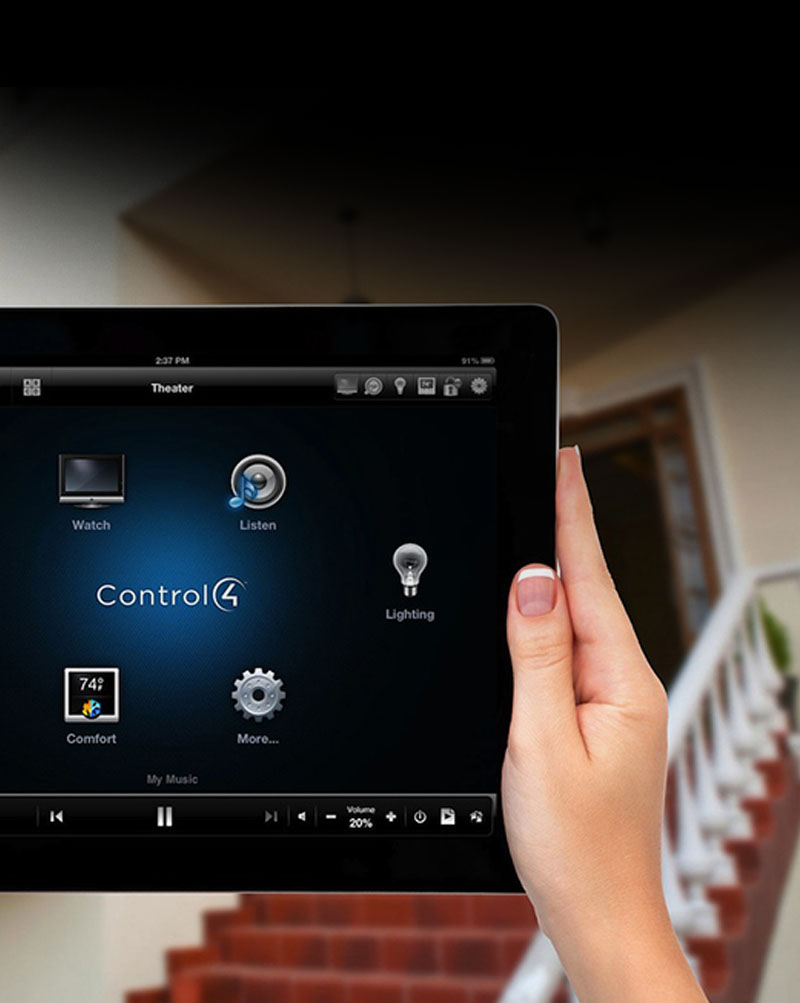 Comfort
Have your home respond to your lifestyle while also maximising energy savings
-Smart lighting
-Curtains/blinds control
-Climate control

Entertainment
With a single remote or the sound of your voice, you can virtually control everything in your media cabinet – and your entire home.
-Multi room audio
-Home theatre & T.V
-Streaming services

Security
Check in on all of your smart devices anywhere, anytime.
-CCTV
-Gates, doors & locks
-Home intercom

Convenience
Have your home complete mundane tasks, giving you back your time.
-Voice activation
-Scene lighting
-Energy efficiency

Consultation
Either choose from one of our Smart Home Packages or we can design a custom automation solution just for you.

Installation
Once your ideal solution has been determined we install and program your new home automation system. Our technicians will then show you how to use your new smart home.

Enjoy
Sit back, relax and enjoy the comfort of your new home with smart home technology.
If you need any assistance or support, we offer 7 days a week after sales support and guidance. We can also diagnose any faults remotely, if needed, making the handover as simple as possible.
We also provide training and guides on how to use the system, making sure you are 100% comfortable with everything before we leave. Any questions we are always just a phone call away.
Lifetime warranty on install
7 days a week after sales support
Training and guides on how to operate the system
Remote assistance availability